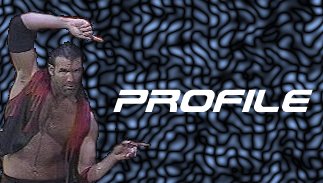 Scott Oliver Hall

| | |
| --- | --- |
| Former Names | Starship Coyote, Diamond Studd, Razor Ramon |
| Finisher | The Outsiders Edge |
| Height | 6'8 |
| Weight | 290 lbs |
| Birthdate | October 20, 1959 |
| Hometown | Chuluota, Florida |
Scott Hall started wrestling in the FCW (Florida Championship Wrestling). Note:That is where he met Dusty Rhodes. He was in a tag team called the Coyotes, in which he was called "Starship Coyote".
Not much became of him in the FCW, so he went to the AWA (American Wrestling Alliance).
In the AWA, Scott was in a tag team with Curt-Hennig (Mr Perfect). They managed to become champs by defeating Jim Garvin and Steve Regal. They held the belts for 5 months. After that Scott went into singles competition. His manager was DDP (Diamond Dallas Page). He went up against wrestlers such as Larry Zbyszko and Stan Hansen, but never won any gold.
From there, Scott left the AWA and made his first appearance in WCW (World Championship Wrestling). His name was Diamond Studd, and he was still being managed by DDP. Once again, no gold.
After leaving WCW, Scott went to WWF (World Wrestling Federation) as Razor Ramon. A star is born.

Razor quickly advanced in the WWF. In 1992, he was named "Most Improved Wrestler" by Pro Wrestling Illustrated He got his first title shot to Bret Hart at 1993's Royal Rumble. He lost.
He won his first title, The WWF IC belt, September 27,1993 on Raw, in a 20 man battle royal. He defended against Shawn Micheals at Wrestlemania in the "match of the year", and won. Then, on April 13, 1994, at Summerslam 94, he lost the belt to Diesel (Kevin Nash). But...he won it back at Summerslam 94. Making this his second time as IC Champ.
At 1994's Royal Rumble, Hall lost the belt to Jeff Jarret. It wasn't till May of 1995 that Scott won back the belt, for a third time as IC Champ, but he lost the belt 3 days after he won it to Jeff Jarret.
Hall's next chance to win the title came at Summerslam 1995, where he would take on Shawn Micheals in another ladder match. Hall lost. Then, in Winnipeg, Manitoba, Canada; at In Your House IV, Hall fought Dean Douglas (who was awarded the belt by Shawn because he was attacked and could not compete). Scott Hall won and became the 4 time Intercontinental Champ.
At Royal Rumble 1996, Hall's reign as champ ended when he lost the belt to Goldust, with interference from the 1-2-3 kid (Shawn Waltman).
February 19, 1996...Scott Hall is suspended from WWF for 6 weeks for "unprofessional conduct". His rematch with Golddust at Wrestlemania XII was canceled.
Razor's last appearance in a Pay Per Veiw was at 1996's In Your House VII. He lost to Vader. His contract with the WWF expired May 21.
Scott Hall then went back to WCW (World Championship Wrestling). His first appearance was at the very first Nitro on May 27, 1996. That night he declared war on WCW. He announced, "We are taking over". This was the start of the nWo and one of the greatest tag teams ever, The Outsiders. Two weeks after that first Nitro, Hall was joined by Kevin Nash. They challenged WCW to give them their best three wrestlers for a match at Bash at the Beach. They announced they would have a mystery partner. At Great American Bash, when Eric Bischoff would not tell WCW's team, they powerbombed him through a table, making Hall and Nash a feared force.

The match at Bash at the Beach came on July 7, 1996. WCW's team turned out to be Macho Man Randy Savage, Sting, and Lex Luger. When it was time for Hall and Nash's mystery partner, the wrestling world was shocked. Their partner was Hulk Hogan. The nWo (New World Order) was founded. They soon added many members to the nWo, making it a powerful force. At Halloween Havoc 1996, The Outsiders defeated Harlem Heat and won the Tag Team belts. Soon after they were defeated by The Steiner Brothers, and The Giant and Lex Luger, but each time Eric Bischoff would give them back the belts on Nitro. Scott Hall was out again for a while, rumored to in rehab. When he returned he formed the Wolfpac, with Nash and Syxx. They started a fued with Piper and Flair. At Slamboree 1997, they took on Ric Flair, Kevin Greene, and Roddy Piper and lost. At World War III 1997, Hall won the 60 man battle royal, which entitled him to a title shot at Superbrawl. He never got that title shot because Piper gave Hogan a rematch with Sting. Hall and Nash lost their Tag Belts to the Steiners at a Nitro in October of 1997. They did not win them back from the Steiners until January of 1998. A little before Souled Out 1998, in which Scott lost a match to Larry Zbyszko, The Outsiders lost the Tag Team belts to the Steiners. They continued fueding with the Steiners until Superbrawl VIII, where Scott Steiner turned on his brother and joined the nWo. The Outsiders were again Tag Team champs. They also made their own nWo tag belts. Finally, at Uncensored 1998, Hall got his title shot which he was entitled to for winning war games. He took on Sting and lost. March, 1998..Hall is rumored to be out again because of substance abuse, and also to go through a divorce. Eric Bischoff called him "too dangerous for live tv". While he is gone, the nWo splits with Nash and Macho Man against Hogan. Nash forms the "new" Wolfpac. Hall returned at 1998's Slamboree, where he and Nash defended their belts against Giant and Sting. But, when Nash went to powerbomb the Giant, Hall shcoked everyone by hitting Nash over the head with one of the tag team belts. He joined Hollywood Hogan's black and white nWo, and Giant and Sting got the belts.
On May 22, 1998, Hall checked into rehab and was out of action again. He did not return until July 6, 1998's Nitro. Hogan told Goldberg he could have a title shot if Goldberg could beat one of his nWo guys. Hall came out to fight Goldberg and lost. Hogan jobbed to Goldberg that night as well.
The next week, Hogan blamed Hall for his losing the belt and challenged him to a match. During the match Diamond Dallas Page came out to attack Hogan. Nash also came out to help Hall and to offer him a spot in the Wolpac. Hall seemed to accept, but once again turned on Nash and went back to nWo Hollywood. The next week, Hall teamed with the Giant and beat Nash and Sting, making it his forth time as Tag Team champ. At RoadWild 1998, Hall was eliminated early in a 9 man battle royal. Currently, Hall is out of action due to an injury.

---
LE FastCounter
[ H O M E ] [ N E W S ] [ S O U N D S ] [ P I C T U R E S ] [ L I N K S ] [ L U C H A D O R E ]